For sanitary and environmental issues, it is essential that the water, air and / or surface that you use on a daily basis is in pristine condition. The development of microorganisms (bacteria, viruses, yeasts, fungi, molds, etc.) is the cause of many problems that impact not only the quality of your products / services but more importantly human health. Ultraviolet technology allows environmentally friendly treatment of fluids (water and air) as well as surfaces and eliminates micro-organisms effectively. To ensure optimal treatment, it is necessary to take into account factors that may affect your UV.
General operation of UV technology.
Ultraviolet technology has no effect on human health, animal or the environment and can treat water, air and surface in an ecological way, respectful of its users. The ultraviolet rays emitted by the lamps act on the DNA of microorganisms. Depending on the UV dose emitted, the treatment will prevent their reproduction or cause their destruction. When this technology is used to treat water, the lamps are fixed in a cylindrical chamber and protected from its contact by quartz sleeves.
The effectiveness criteria of your UV.
1) Water treatment
- Your water transmission rate :
This is the indicator of the materials that disturb your water. Clear water can be disinfected faster than cloudy water. Indeed, the level of transmission of water will impact the rate of ultraviolet light diffusion and thus the destruction of microorganisms. Over the same treatment period, your lamp power must be adapted to the transmission of your water to ensure optimal treatment  quality.
It is mandatory to know the water transmission rate to allow us to offer you the best suited solution
- Your installation maintenance frequency :
Depending on your water quality and the installation you have, the maintenance of your equipment should be done within a certain amount of time. During the first year of operation of your UV, check every month the condition of your lamps and quartz sleeves. This regular check will allow you to establish the pace of cleaning to operate on your equipment. Indeed, if for example you treat a water laden with limestone, your UV will have to be cleaned more regularly than with a soft water.
This cleaning is important because if deposits remains on your quartz sleeve, UV rays will diffuse with difficulty. This will affect your water quality later on since treatment will not be optimal.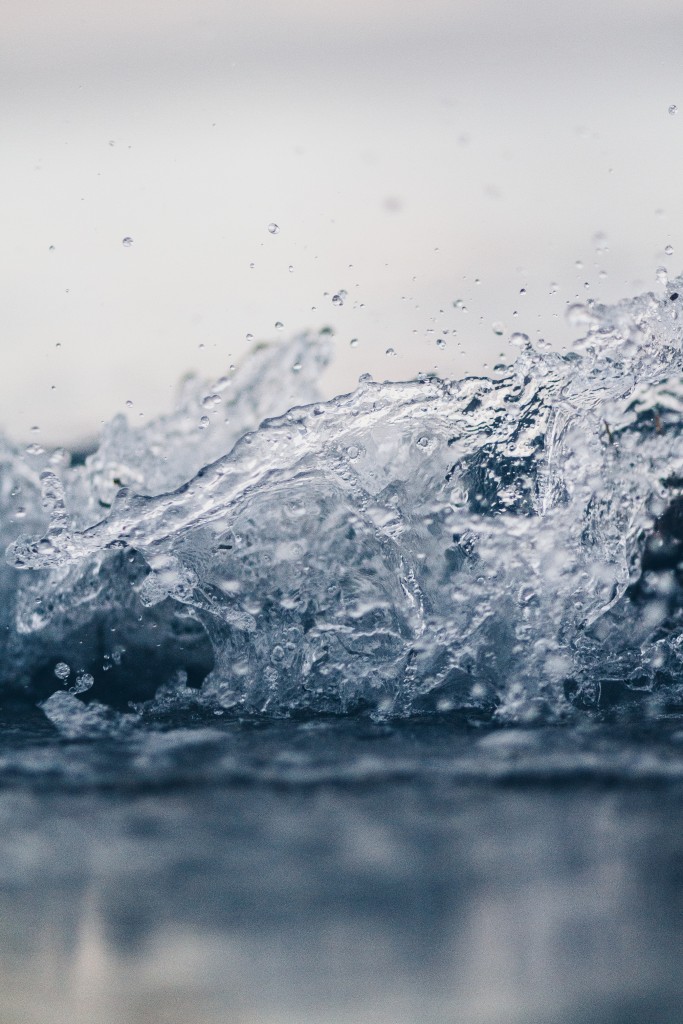 - Suspended matter:
These are the maters in water that must be filtered before UV disinfection to ensure better treatment efficiency. So it is necessary to regularly change your filter which, once saturated can become a support for microorganisms
- The environment you work with:
Poorly maintained hydraulic network, stagnant pipes, poor cleaning of equipment and machinery etc. Make sure that the environment you work in is healthy and regularly cleaned to prevent micro-organisms development, even after UV treatment.
- Respect lamps lifetime :
Beyond the lifetime defined by the manufacturer, the lamp still glows but the effectiveness of UV rays fades quickly. It is then a light energy (photosynthesis) that will be emitted and allow the living organisms appearance  (algae etc.).
2) Surface treatment
- Adjust contact time with surface so that the UV has time to completely disinfect it.
- Adjust the distance to surface: the closer the lamp is, the faster and more efficient the treatment will be.
- Clean your support properly (crate, carpet, etc.) so it does not contaminate your products after UV rays.
- Treat the entire surface of your product to destroy all bacteria. UV rays are light rays and only treat surfaces in direct contact.
- Respect the lifetime of your lamps.
3) Air treatment
- Adapt your lamps power to the bacterial load in your air so that all microorganisms can be eliminated.
- Check the humidity level of your air to facilitate the diffusion of ultraviolet rays.
- Respect your lamps lifetime.