Inside About Us
Learn about our business and how we grew from the water core business to the air emerging market, developing the advanced tri-active UVC/PCO technology.
UV RER/ ANEMO is a French manufacturer with long history who provides tailor made turnkey solutions for the businesses to support them in high standard production practices and hygiene procedures. We aim to work closely with our customers to advance a more efficient use of water and to reduce the indoor and outdoor air pollution.
Today we offer to our customers a complete and adapted range of disinfection solutions to address the contamination problems in every area of the production process (water, air and surface)
We aim to meet the sanitation and disinfection requirements in food processing, agriculture, healthcare, pharmaceutical, aquaculture…, in ways that are economically and environmentally viable.
Our company starts his activity in 1982 by developing energy saving systems. In 1984 UV RER diversifies in water treatment with the production and design of water conditioners. Since 1989 in order to develop its' national as well as international presence on this market, UV RER has been launching new systems for drinking water disinfection, and starting the production of UV-C bactericidal units for the fluids treatment in various industry applications. In 2006 UV RER creates its' subsidiary company called ANEMO, specialised in the air treatment and developing the advanced tri-active technology: Filtration + UV-C + PCO.
We believe our experience in the treatment and disinfection of high density fluids and the positive feedback from our customers reinforce the interest and reliability of our solutions and services.

Quality Approach
Since the beginning, UV RER/ANEMO is focused on continuous quality improvement. High quality of our disinfection solutions is crucial to satisfy our stomers needs. UV RER/ANEMO quality approach revolves around customer experience and is essential in creating value and total safety for the user. Our material strictly respects treatment standards such as:
Electric and electromagnetic security: all UV RER/ANEMO products are in compliance with CE standards
Alimentary safety/ACS standards: all UV RER/ANEMO materials used in our bactericidal and germicidal systems are compatible with the laws in force concerning food and drinking water safety (stainless steel, quartz, seal…)
Germicidal security*: Every UV RER/ANEMO product is in compliance with the French Health Ministry legislation, applicable to international standards (DVGW directive), concerning the disinfection of water by ultraviolet rays, designed for human consumption.
Hydraulic Safety: All UV RER/ANEMO equipments, concerning assembling; quartz sleeves (rounded bottoms) and thanks (stainless steel, PVC…) are made on our production plant. Before leaving the factory, our goods are systematically controlled and tested on our hydraulic and electric testing-benches.
Quality, safety and respect of delivery terms are our constant preoccupations.
*In accordance with the Ministry of Health Decree of 18th of October 2012, the UV RER equipments guarantee the delivery of minimum dose of 40mJ/cm2 for treatment of water intended for human consumption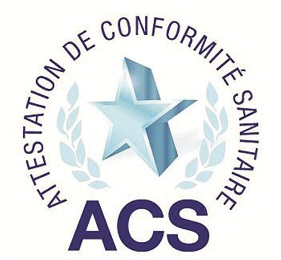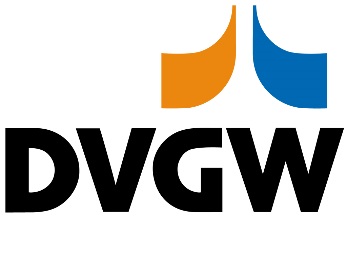 UV RER/ANEMO Expertise and Knowledge
UV RER/ANEMO team works with passion and dedication to offer complete disinfection and sanitation concepts from the initial project stage right through to implementation of installations. We provide the flexibility to explore design ideas that provide our customers with solutions for clean water, air and surface.
Research&Development :

Development of innovative and high-performance solution
UVc and PCO Technology Watch
Eligible to CIR and to CI
Patent Applications
Collaboration with Leading Research Institutions (IRCELYON, CNRS)
UV RER/ANEMO is a member of AXELERA (The Competitiveness Cluster for the Chemical and Environmental Sectors) and TERRALIA (The Competitiveness Cluster for the agriculture : fruits and vegetables, cereals and wine of Southern France)
UV RER/ANEMO participates in international congresses, meetings and trade fairs to inform customers and leads of its latest developments and product launches.

Engineering and Technical Study Department : Concept definition, technical studies, dimensioning and design, 2D-3D realization
Welding : Stainless steel welding, specific realisation of mechanized welding
Assembling : From standard products and applications to specific ones
Electricity and Automatism : Command box cabling, automatism and lamps specific integration
Quartz: Quartz forming for specific applications or series
Quality control and monitoring : Mechanical, electrical and hydraulic tests benches carried out on the entire UV RER/ANEMO product range
UV RER/ANEMO Commitment: making measurable innovation progress and leading the way to a cleaner and safer water and air environment.