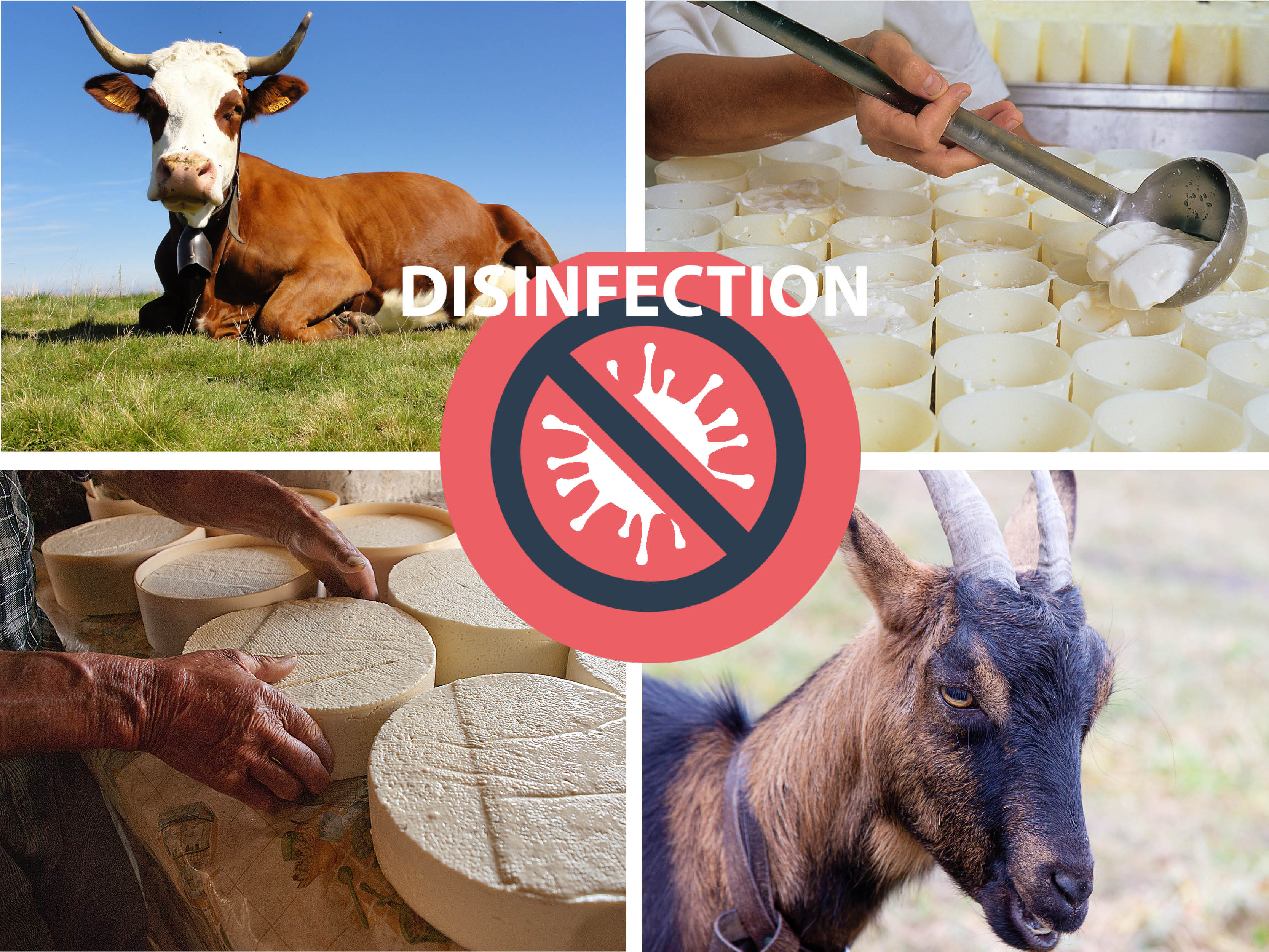 In a farmer's and artisanal cheese making workshop, the liters of water used for each liter of processed milk are mainly used for cleaning, disinfecting and rinsing equipment.
Any micro-organism present in the water used may contaminate the surfaces and subsequently the products. Beyond the criteria of potability (and / or cleanliness) imposed by the regulations, water no matter its origin, is likely to have high concentrations in some flora alteration such as Pseudomonas.
Water quality must therefore be considered as a major issue for the sanitary and organoleptic quality of products, and its control is an essential point in the company's quality approach.
Several solutions exist.
In a context of sustainable development, Ultraviolet (UV-C) water treatment is an advantageous solution that is well adapted to the cheese-making and artisanal cheese-making workshops.
This technique does not rely on the use of biocidal substances to induce environmental pollution but relies on a technology whose implementation is rapid and moderate cost. The effectiveness of this treatment for microorganisms elimination will only be achieved under the following conditions :
a choice of equipment adapted to water quality and its volume
strict maintenance and monitoring of equipment and water
UV proccessing in cheese stations
A QUESTION ?
CONTACT US TO RESPOND