Surfaces disinfection solution to easily secure your environment.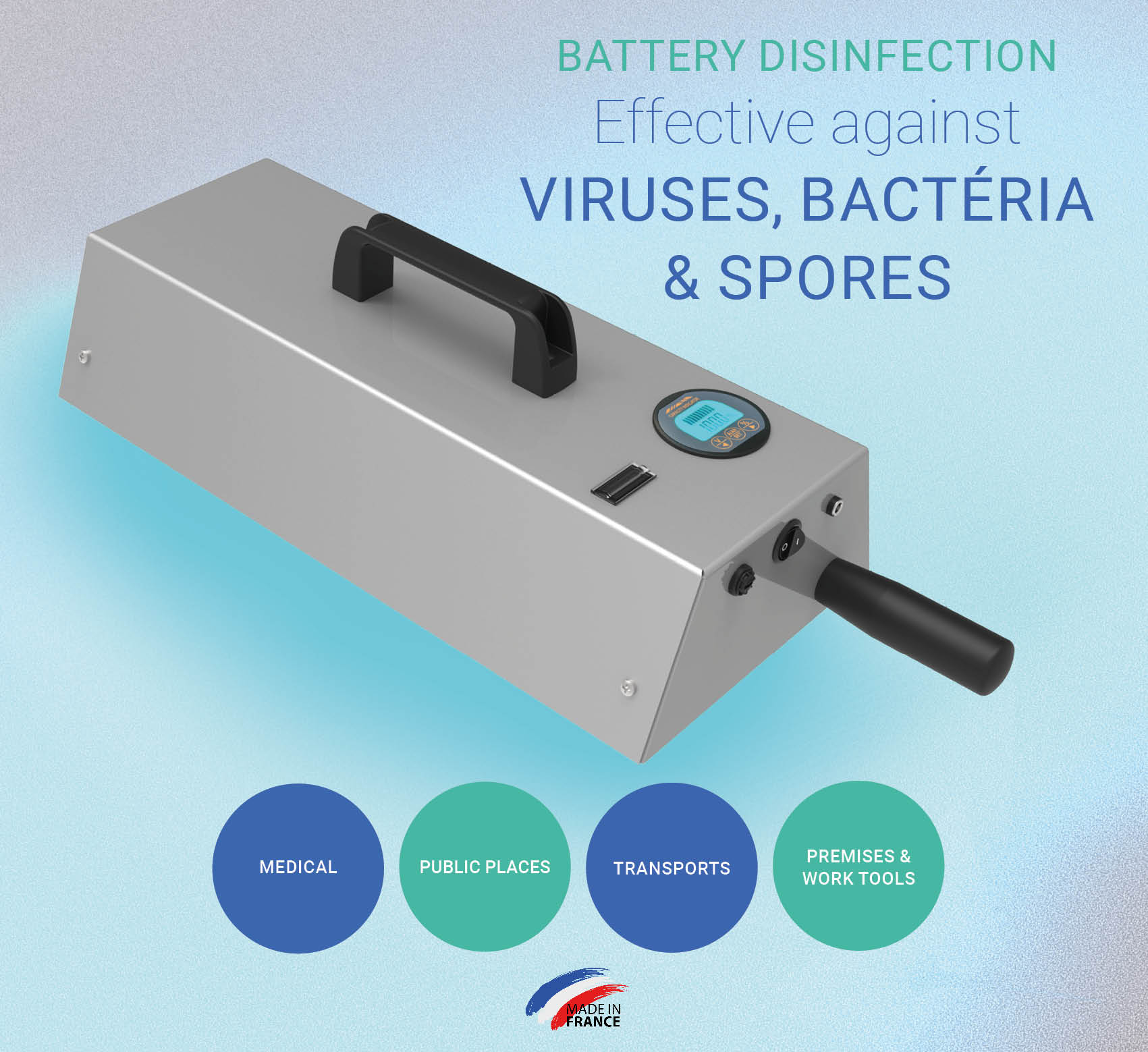 To answer the growing needs in terms of surface disinfection, UVRER has developed the UVPUR 36 mini, facilitating the disinfection of small and medium-sized surfaces. Discover a practical and easy to use device, running on a battery of 80 minutes of autonomy. No need to be plugged into an electrical outlet, you can disinfect every corner of your spaces. To ensure daily treatment of living and working places and to guarantee optimal collective hygiene is essential. In addition, ultraviolet treatment avoid the use of traditional chemicals that can be harmful to health in case of daily exposure.
Indeed UVc technology is an effective natural physical process without chemicals. It does not generate harmful by-products (such as airborne particles). UVPUR 36 mini is a solution that respects the health of its users.
The UVPUR 36 mini has been designed to be as handy as possible. Easy to use and light, it can destroy all kinds of bacteria, spores and viruses and sterilize tools and workspaces in seconds. Its battery operation sets it apart from the UVPUR 95 and allows it to disinfect every corner of your space, without worrying about the length of the cable.
Main advantages of the UVPUR 36 mini :
An 80 minutes autonomy for complete surface desinfection, even the most difficult to access
UVc radiations emitted by the UVPUR 36 mini does not heat exposed surfaces
An odorless and without side effects technology, which does not generate any sub-products
The UVPUR 36 mini is a functional device made for several applications :
Premises: disinfection of reception counters, offices, keyboards and various furniture…
Medical office: disinfection of chairs in waiting rooms, medical tools
Shops: disinfection of clothes, objects on display or even food before purchase
Transport: disinfection of furniture after the passage of passengers
And many more…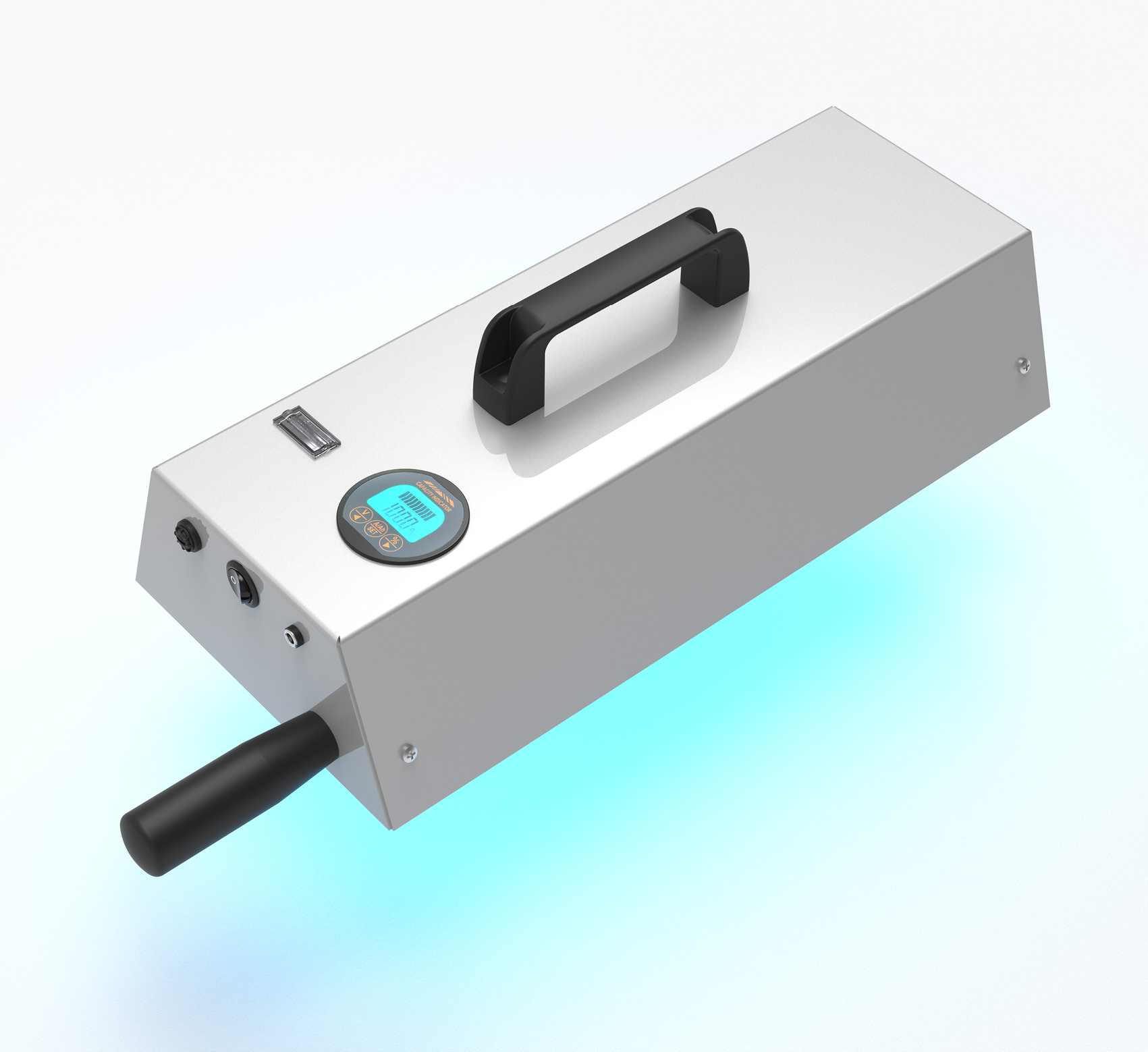 UVPUR 36 mini : French design and made in France.
We design and manufacture our products within our warehouse in Lyon, just beside UVRER headquarters. In order to guarantee optimal and safe disinfection, we have chosen to offer optional Teflon lamps which offer the user anti-breakage protection in the event of shocks. We also provide equipment to protect the skin and eyes from ultraviolet rays as exposure may cause skin/eye burns.
Since 1982, we have been designing and manufacturing Ultraviolet treatment devices for the disinfection of fluids (water and air) and surfaces. From their conception to their realization, we develop qualitative & innovative products from French industrial and university research, perfectly adaptable to your specific needs.
Easily secure your entire working environment :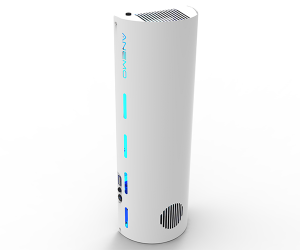 Air purification solution by photocatalysis
SILUXE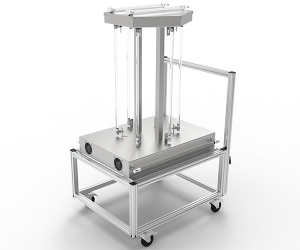 Stand-alone solution for 360 ° disinfection of spaces
UVPUR 360°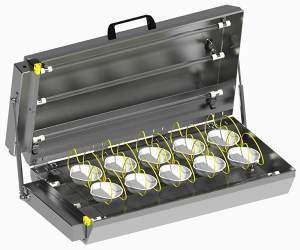 Solution for disinfecting objects, tools, utensils
UVPUR Box