UV treatment of bathing water
Our UVc water treatment equipment guarantee your bathing water (swimming pools, spas and natural pools) impeccable hygiene and bathing comfort. In contact with the skin, chlorine can cause many irritations and allergies. Ultraviolet treatment is an alternative solution and the use of pathogens is therefore limited or even non-existent depending on the quality of your water.
UVc rays also eliminate chlorine resistant elements, odors as well as chloramine itself. In addition, natural pools must be treated without the use of chemicals in order to guarantee a healthy environment for the ecosystems present and for swimmers. Ultraviolet eliminates algae and microbiological contamination.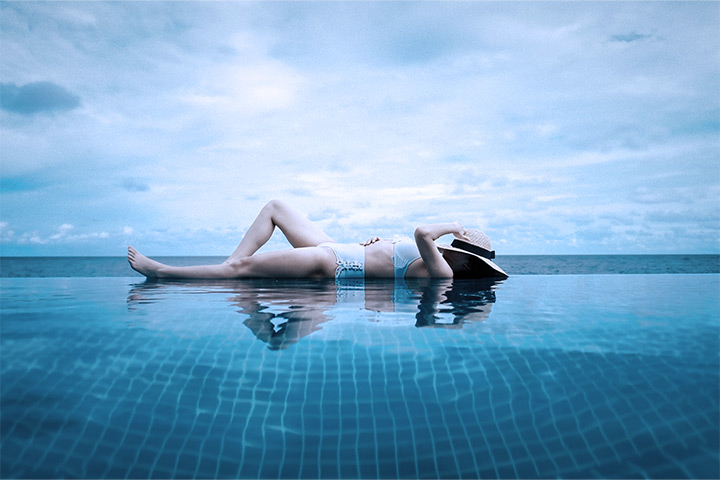 Disinfection of bathing water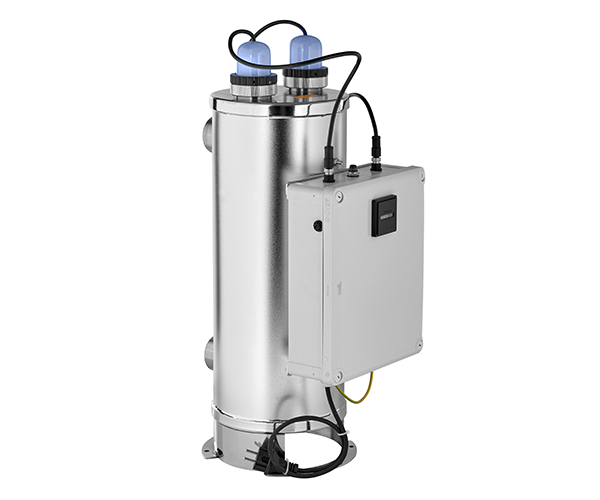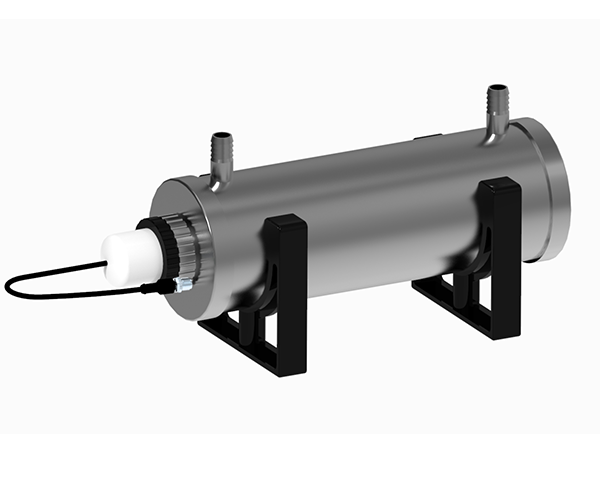 10 m3/h to 155 m3/h
suitable for large pools
16 m3/h to 76m3/h
suitable for salt water ponds and pools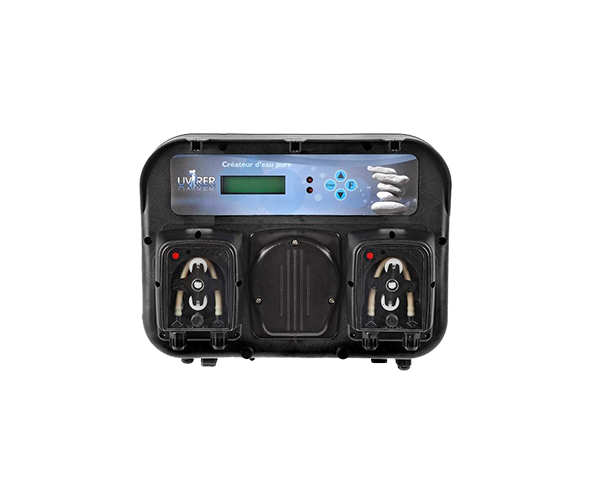 DUO BOX
Automatic management of the pH as well as the injection of a residual product for ponds up to 200 m3.
Tailor-made installations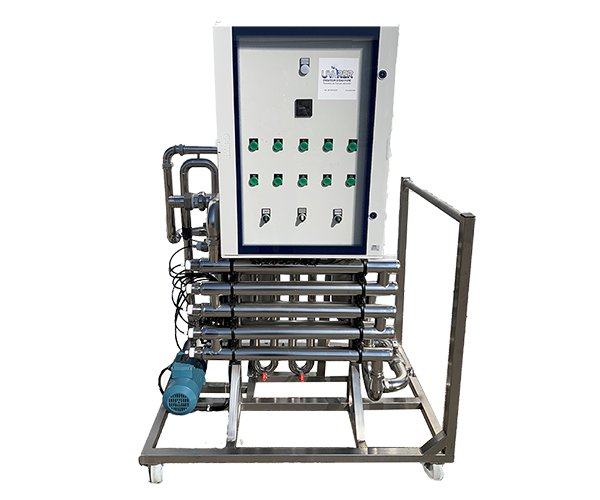 TAILOR-MADE INSTALLATIONS
Share your needs with our teams, we will develop the ideal installation !