No botrytis claims anymore 
UV treatment prevents post-harvest infections.
UV RER / ANEMO developed a disinfection system that decreases the occurrence of the post-harvest infections, called the UV-C Disinfection Tunnel (UVDT). Post-harvest handling of flowers is as important as growing them. Flowers, and in particular roses, are extremely sensitive to fungal, bacterial or pest infections. Especially when flowers are confined in humid boxes, they develop botrytis. Many growers are dealing with this problem and are therefore often receiving claims from their clients.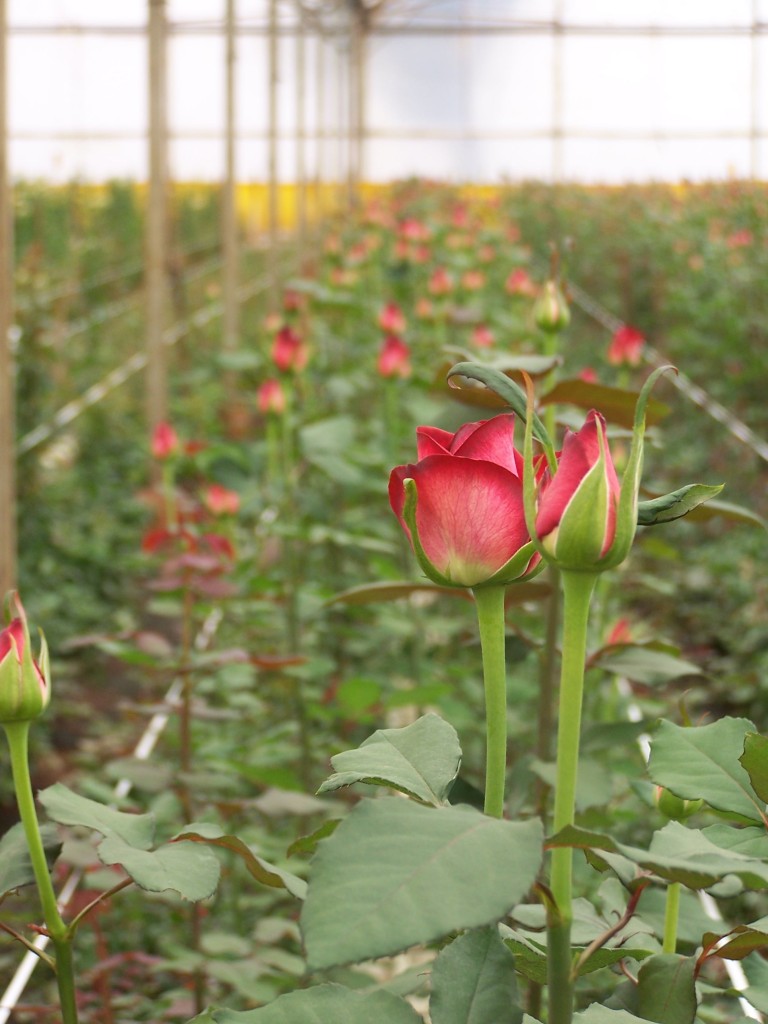 How Does It Works
The UVDT (UV DISINFECTION TUNNEL) ensures that the production and the operators stay in a healthy and high quality environment. Besides the UVDT doesn't need extra handling and is integrated in the grower's shipment orders process Two fans are integrated on both sides of the UVDT to dry the surface of the bunches. Special UV ray reflecting boards are installed to protect operators on the outside as well as concentrate the UV light treatment to the entire bunch. An option of a misting line is available in case of specific preventive chemicals fumigation. This is required for some export zones. Besides that; the trolleys are specially manufactured to suit the grower's operation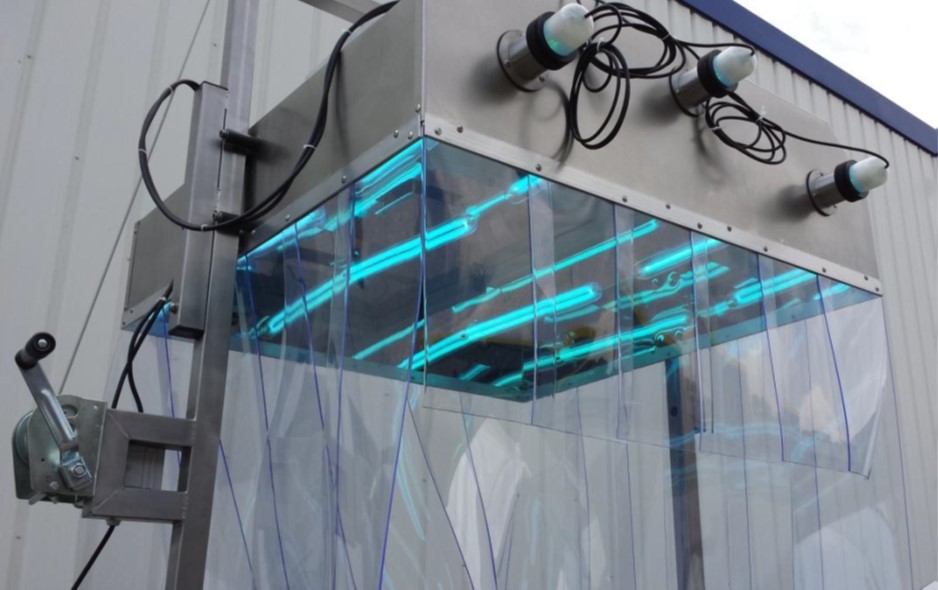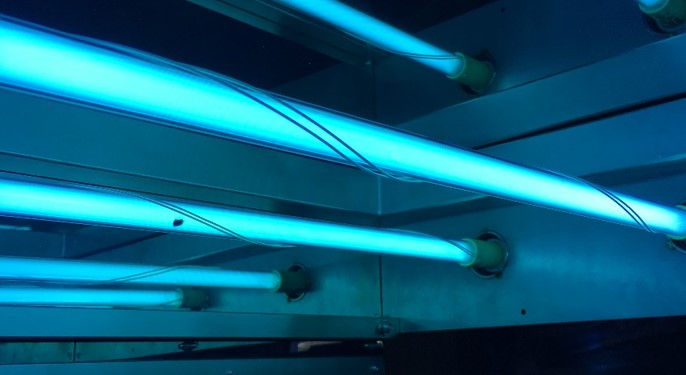 UVDT Benefits:
UVDT reduces production losses, preventing Botrytis development on flowers before intake to Pre-Cool Storage, packing, during transport et during vase life.
UVDT has a significant impact on curing petal Botrytis symptoms as well as any fungus or virus or bacteria
UVDT secures the quality of the production preventing recontaminations in Pre-Cool Storage
UVDT replaces costly and harmful chemicals of flowers head deeping: No more post-harvest re-handling of the flowers, less damages and less time
UVDT has no negative effect on the shape and cut stage of flowers
UVDT improves the shelf life of the flowers
Brochure