The daily surfaces disinfection solution to easily secure your environment.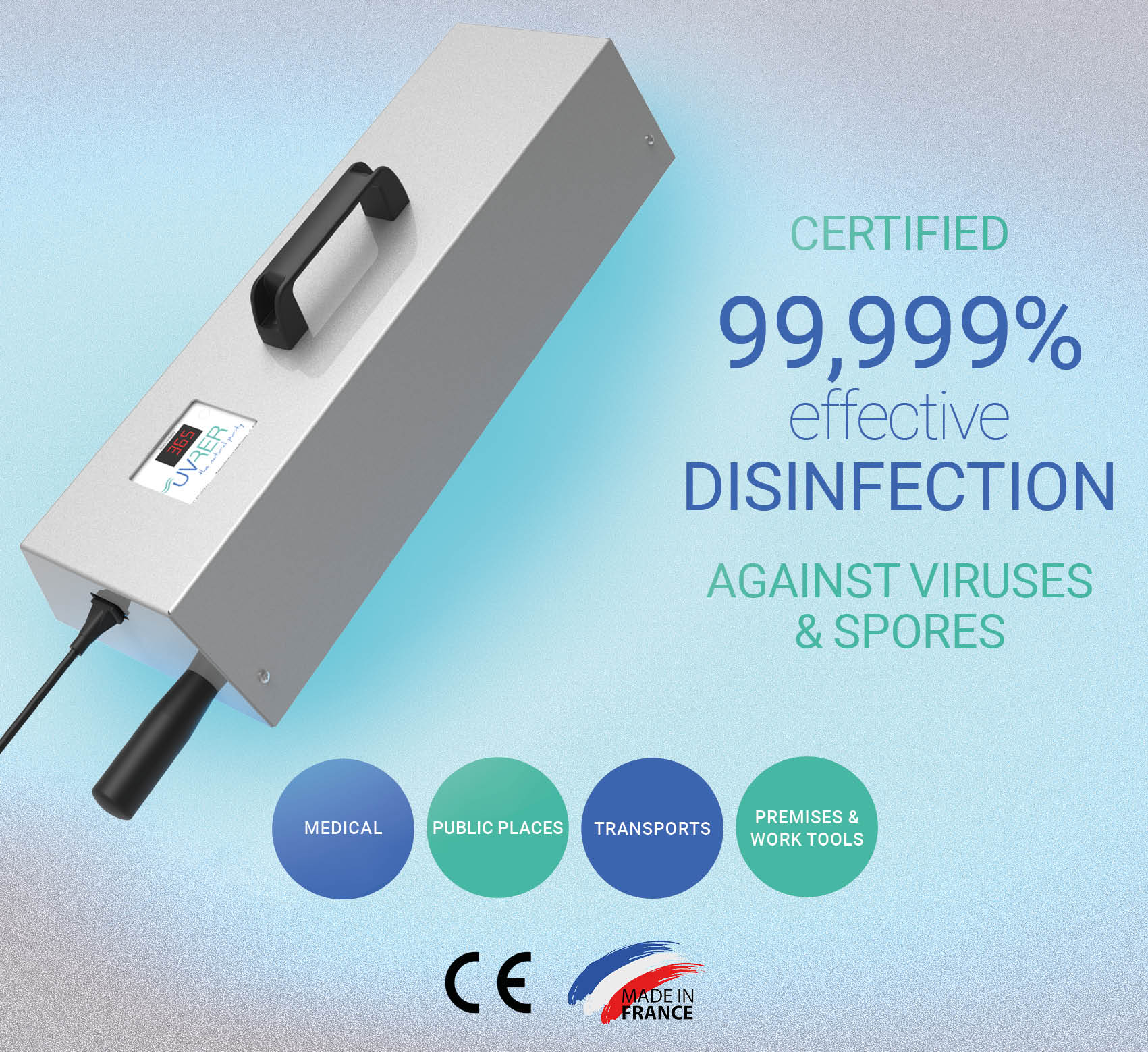 To answer new health challenges brought by the actual crisis, UVRER has developed the UVPUR 95, facilitating the disinfection of small and medium-sized surfaces. It is indeed essential to ensure daily treatment of living and working places to guarantee optimal collective hygiene. In addition, ultraviolet treatment avoid the use of traditional chemicals that can be harmful to health in case of daily exposure.
Indeed UVc technology is an effective natural physical process without chemicals. This makes it possible not to generate harmful by-products (such as airborne particles). UVPUR 95 is a solution that respects the health of its users.
The UVPUR 95 has been designed to be as handy as possible. Easy to use and light, it can destroy all kinds of bacteria, spores and viruses and sterilize tools and workspaces in seconds. We designed a 90cm long device to reach and disinfect less accessible surfaces. UVPUR 95 is a solution that respects the health of its users, as much as disinfectant materials / objects: it can be used on a keyboard, a touchscreen… UVc does not destroy electronic devices!
The UVPUR 95 is a functional device made for several applications:
Medical: examination tables, waiting rooms, medical equipment, hospital beds, furniture and various devices
Shops and public places: counters, cash desks, tables, bar, seats, shop windows, food, furniture and various products
Business premises and equipment: offices, keyboards, tables, seats, office supplies, boxes, tools, machines
Transport: vehicle interior, seats, semi-trailer
A certified virucidal and sporicidal efficiency of up to 99.999%.
Lots of devices are on the market but only a few have a certificate made by an independent laboratory. That was essential to us. The tests carried out clearly indicate an efficiency of 99.99% to 99.999% on viruses and spores.
More informations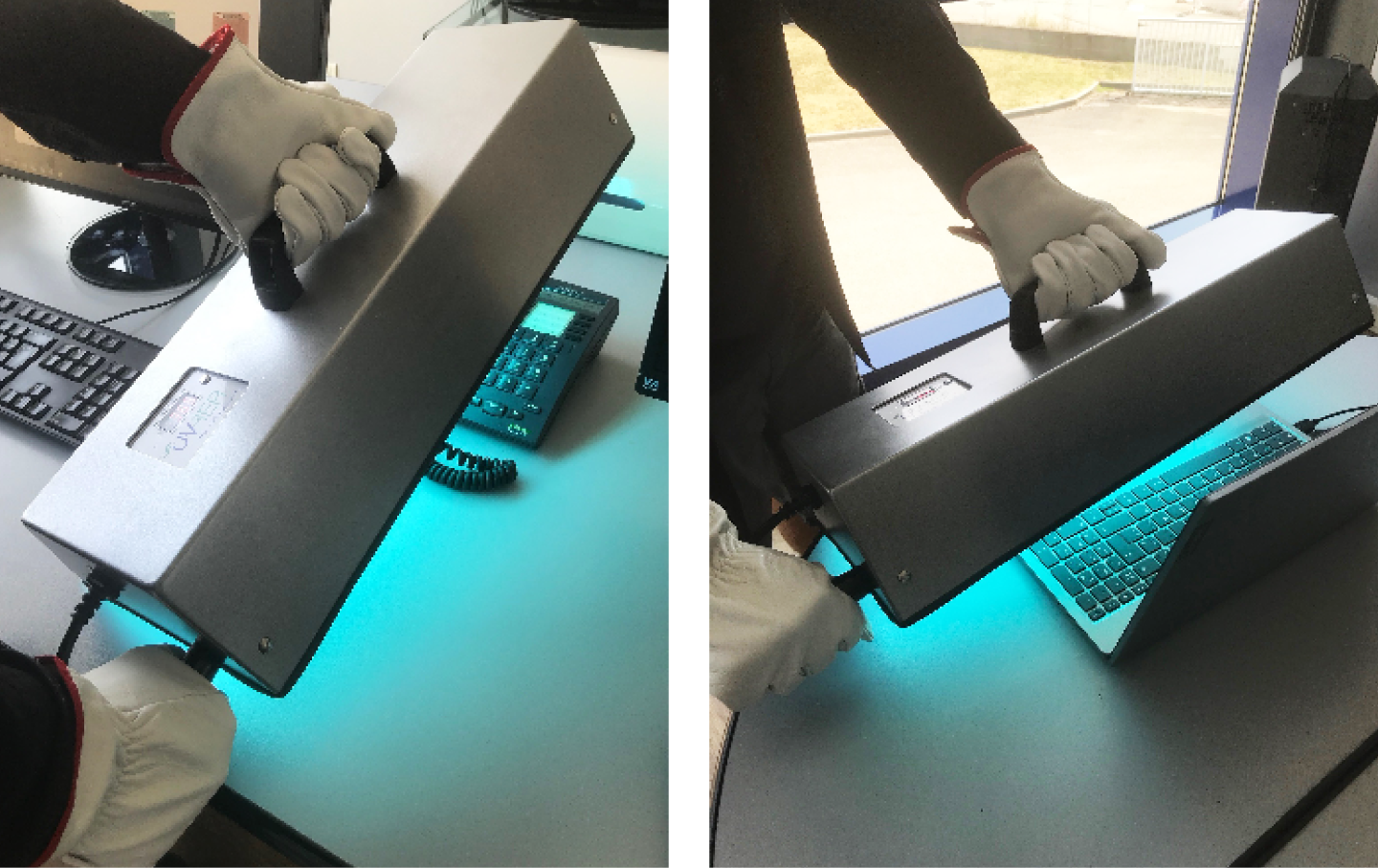 UVPUR 95 : French design and made in France.
We design and manufacture our products within our warehouse in Lyon, just beside UVRER headquarters. In order to guarantee optimal and safe disinfection, we have chosen to offer optional Teflon lamps which offer the user anti-breakage protection in the event of shocks. We also provide equipment to protect the skin and eyes from ultraviolet rays as exposure may cause skin/eye burns.
Since 1982, we have been designing and manufacturing Ultraviolet treatment devices for the disinfection of fluids (water and air) and surfaces. From their conception to their realization, we develop qualitative & innovative products from French industrial and university research, perfectly adaptable to your specific needs.
Easily secure your entire working environment: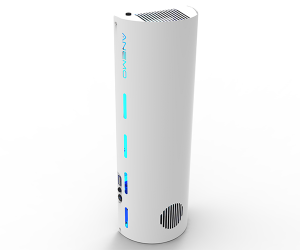 Air purification solution by photocatalysis
SILUXE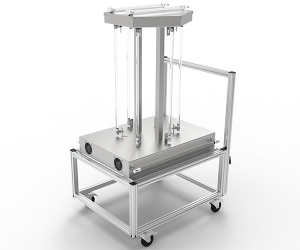 Stand-alone solution for 360 ° disinfection of spaces
UVPUR 360°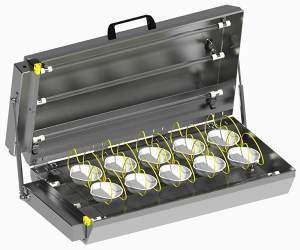 Solution for disinfecting objects, tools, utensils
UVPUR Box