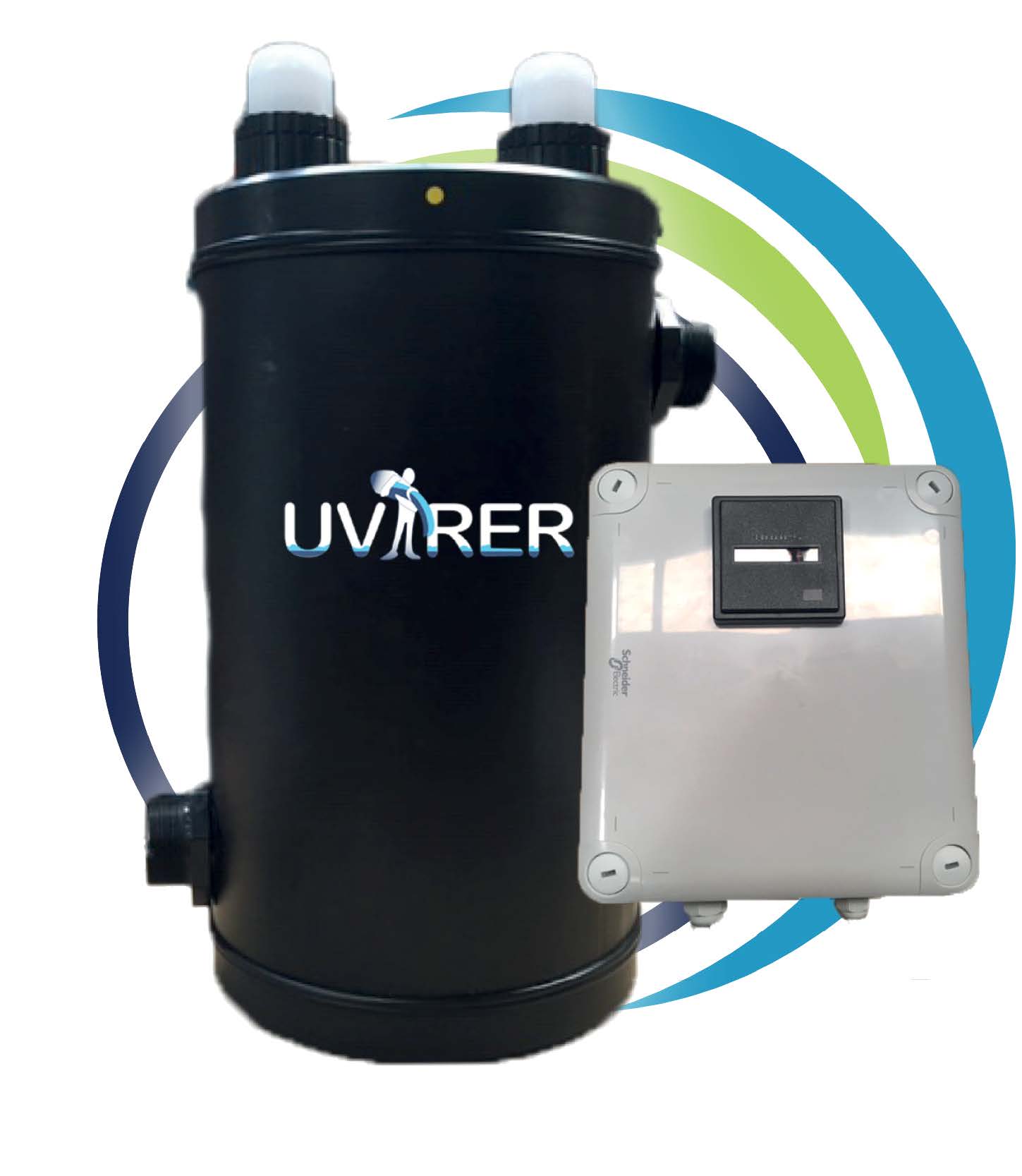 HDPE Suneo
Thanks to our advanced UVC technology in water disinfection
we proudly present you our SUNEO product range, designed for
swimming pools & ponds.
Available in stainless steel, we present a polyethylene
declination specifically
for pools and ponds with seawater and /or high chemical density inside
Elegance of Design: High Density Polyethylene (HDPE) device allowing
better performance with seawater, water with chemical component,
and high chemical level concentration premises.
Safe Use: IP 65 deported and waterproof electrical box, with the flow switch integrated in the HDPE range : no deformation due to heat concentration with UVc lamps, also enhancing lifetime for lamps
Improved Resistance: Integration of a delrin ring of high
thermal resistance to evacuate condensation.
Integration of PTFE quartz guide to allow maintenance of the
quartz in case of vibrations.
An ecological and natural disinfection process, respectful of the
human being and environment. No health hazards are formed by
UVC SUNEO bacteria removal.
Simple, economical and automatic system: plug and play technology.
Fresh water, pleasant and crystalline, no odor formation, no skin allergy Compatible with all types of pool constructions and materials: no
corrosion, no discoloration of dark colored coatings very sensitive to chemicals
HDPE SUNEO comes with one, two, or three lamps to treat flow
rates ranging from 16m3, 25m3 & 49 m3 / h
Solution can be multiply to face larger flow rates
High Density Polyethylene device to resist abrasive condition